Salisha Hosein is an accomplished leader of food safety, quality and regulatory teams in the food industry with over 10 years' experience at a senior level and with 4 of those years working directly for the CFIA. Salisha's experience is based on a solid foundation in manufacturing, and then progressing into implementing and monitoring complex quality programs and enforcing government regulations.

Melissa is the National Food and Beverage Leader at BDO, and has extensive experience working with businesses in the food and beverage sector. She helps businesses by providing expertise in industry issues and connecting business owners with the resources to aid with growth strategies

Pete is a born entrepreneur. At age 14, he saw opportunity in the sights, sounds and flavours of England's busy outdoor food markets. From a single retail outlet in New Brunswick in 1982, Pete's Frootique grew to be one of Atlantic Canada's best known and loved brands. His latest venture is Luckett Vineyards, which Pete opened in 2011.
As National Retail Leader, Eric has a passion for retail and the broader consumer business sector. He has over 20 years of experience consulting consumer facing businesses in North America on business and technology strategy and operations.
David Marcotte is the senior VP Strategic Advisory Services since coming to Kantar Consulting a WPP Company, in 2007. As a fourth-generation retailer he has responsibility to consulting, research, thought leadership, and client enablement. In that role he is the domain lead on The Future, International Retailers and their diverse markets, Technology and Big Data, and small format retail. He is a distribution industry expert on issues of complex systems and management, ECR, consumer finance, financial technology, and store operations.
Tom Marshall is the Eastern Canadian sales leader at Direct Energy and has been working with clients for the past 13 years in Canadian energy markets on both the supply and demand sides of the meter to help clients manage their energy more wisely. Tom has worked with customers across the national retail, manufacturing and government accounts helping them to use less energy.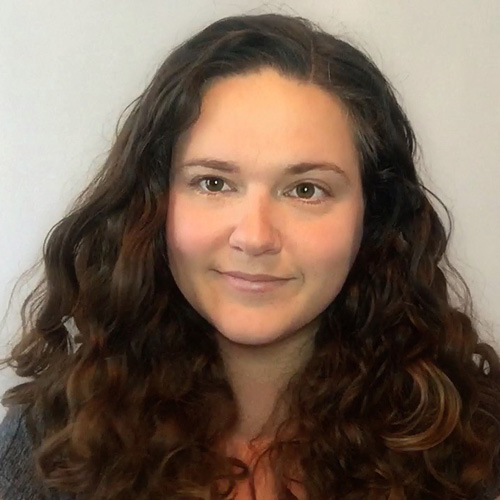 Leah perfected the art of Amazon account management for a Boston-based lean start-up. For the past few years, working with former Amazonians, she's led clients through the process of brand marketing, business development, logistics and Amazon product listing trouble-shooting. Her areas of expertise focus around managing and protecting your brand on Amazon, reviewing product quality and account management the way Amazon's internal teams do, and communicating with Amazon's teams.
Sangita Patel is one of the most engaging media personalities in Canada. Audiences are drawn to her daily as an entertainment reporter for ET Canada, and she's also the host of HGTV's high-stakes show Home to Win.
Josh Ray is a veteran in the tech industry with a unique background in logistics, marketing, and entrepreneurship – three key areas to eCommerce success. He has a passion for helping small business owners and loves supporting independent grocers successfully launch, market, and operate online grocery programs.
Gary, one of North America's preeminent authorities on artificial intelligence, has over 25 years' experience working with leading global corporations to deliver revenue and profit growth. He founded Daisy Intelligence in 2003 bringing autonomous machine intelligence to clients in retail, insurance and healthcare. Daisy Intelligence, headquartered in the Greater Toronto Area operates an applied artificial intelligence (A.I.) software-as-a-service (SaaS) business delivering operational corporate decisions that are too complex for humans to make, resulting in efficiencies and profitability gains.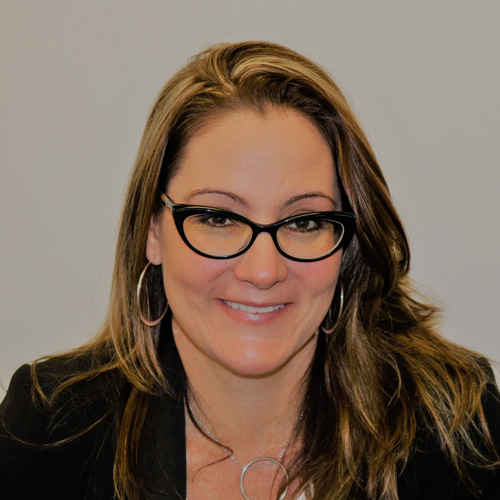 Sarah Seale is the President of CMR North Inc, a management resource company dedicated to the Cannabis Industry. Sarah brings over 15 years' experience in the areas of Operations, Sales and Franchise development to the Cannabis market.
Ken Wong is not your typical academic. With work that has earned him the cover of Canadian Business and Strategy magazine and a place in the Canadian Marketing Hall of Legends, he is known for his energetic, entertaining and content-rich presentations. He is the Distinguished Professor of Marketing at the Smith School of Business at Queen's University—rated by BusinessWeek magazine as the world's number-one non-US MBA program—as well as Partner in the consulting firm, Level 5 Strategy Group.
Natalie joined Google Canada in late 2015 as Head of Industry for Food, Beverages and Restaurants. Her prior professional experience was rooted in brand strategy, marketing and communications roles in the CPG and retail industries. Natalie spent the majority of her career working at L'Oreal's Montreal, New York and Toronto offices before joining Indigo in Toronto. Natalie completed her undergraduate degree in Psychology at Queen's University before going on to do her MBA at McGill University. She now serves on the McGill Women, Leadership and Philanthropy board. Natalie resides in Toronto with her husband, Paul, their two boys, Sebastian and Oscar and their French Bulldog, Josephine Barker. In her free time, Natalie loves to run, read, travel and discover emerging contemporary art.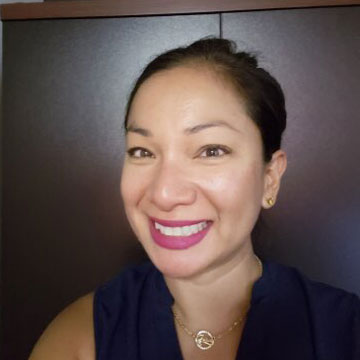 Maria Lind is a seasoned food expert. She has worked in the food industry for over 24 years. Maria graduated in Culinary Arts Management at George Brown College and worked for hotels and restaurants for many years. Having accumulated extensive knowledge in foodservice industry and the marketplace as a whole, she naturally turned to sales for over seven years. Now, Maria works as a sales manager at Toronto Fresh Food helping to promote fresh, new, innovative products for the marketplace.
Dianne Del Zotto, Senior Program Officer, Labelling, CFIA, is a regulatory compliance professional with over 25 years' experience in federal food labelling legislation.
Terry Donnelly is the Chairman and Chief Executive Officer of the Hill Street Beverage Company, the world's most award-winning alcohol-free beer and wine company. (Hill Street will also begin producing cannabis-infused adult beverages just as soon as the government makes it legal to sell them, likely in Fall 2019.) Terry has 30 years experience in marketing and advertising; prior to joining Hill Street, he served as Chief Marketing Officer for MDC Partners, the largest Canadian marketing services company with $1.3B in revenues and over 17,000 employees. He was the co-founder of Adcentricity, EVP, Digital at Mandrake, and a board member/investor in six private and six public corporations, including two TSX listed companies.
From marketing to product development and everything in between, Jenna is the goat dairy expert at Saputo Canada. With over 10 years of marketing and product development experience she is the energetic engine behind our goat category growth.
Join Jenna from 1:45-2:15pm Wednesday October 24th at the Interac Insights & Innovations Stage for some educational goat fun and toured tastings! Yes, free food! First come, first serve. Don't be late.

For the past 23 years Andrew Parshad has been actively involved in the health and wellness sector in various capacities from research to regulatory compliance. He is the founder and president of Quality Smart Solutions and its Cannabis consulting division, Cannabis License Experts, an end-to-beyond cannabis license solutions provider to legalize, legitimize and serve cannabis businesses.
Jennifer Caldwell is partner and cannabis license lead at Cannabis License Experts. In the past 5 years Jennifer has worked on over 60 cannabis license applications including obtaining Canada's first ACMPR cannabis license at Peace Naturals. She brings an extraordinary level of knowledge and experience in the cannabis regulatory and operational space.
Galen Shaw has been in the dairy business with Parmalat Canada for over 38 years with more than 30 years on the cheese side of our business. His team at Parmalat was successful in assisting our retail partners to improve their net sales and margins by changing the deli cheddar business to a premium branded business by introducing Balderson Premium Aged Cheddar. As part of the Parmalat team. He has also managed the import fine cheese business with Lactalis European cheeses. He is currently working as a consultant to Parmalat with a focus on our imported cheese.
Steve is a veteran of the CPG industry with a mix of CPG manufacturer, retailer, infotech and industry association experience. Mr. Frenda is a recognized authority and has been a frequent industry speaker on the topic of re-structuring the interaction between manufacturers, merchants, service providers and shoppers. The focus is marketing to shoppers in a digitally enabled and retailer centric marketplace.