[efcb-section-conference layout="default" import=" " title="Don't Miss" image="" date=" " datetext=" " location=" " view_text=" " view_url=" " hide_register_button=" " date_countdown=" " youtube_code=" " background_image_desktop="http://groceryinnovations.cfig.ca/wp-content/uploads/sites/2/2017/04/medias-03.jpg" background_image_tablet="http://groceryinnovations.cfig.ca/wp-content/uploads/sites/2/2017/04/medias-02.jpg" background_image_mobile="http://groceryinnovations.cfig.ca/wp-content/uploads/sites/2/2017/04/medias-04.jpg" background_color=" " title_font_color=" " date_location_color=" " date_subtitle_color=" " register_button_background=" " register_button_color=" " timer_background_color=" " timer_text_color=" " hide_calendar=" " id="ui-id-2-149461155971145″ entities=""][/efcb-section-conference][efcb-section-html line_spacing=" " text_font_color=" " id="ui-id-5-1494611563159122″][content]
Interac Insights & Innovations Stage
Check out the 30 min. listen and learn sessions (twice a day) on the trade floor stage, featuring category experts from grocery, it'll be time well spent while at the show. See schedule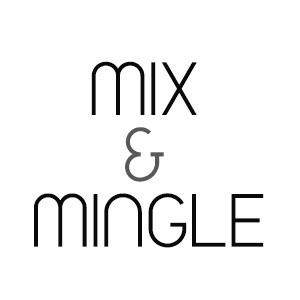 Monday Mix n' Mingle
At the conclusion of Monday's trade floor hours, come by the Interac Insights & Innovations stage area and grab a drink with your colleagues. All registered retailers and exhibitors are all welcomed. See schedule
Canadian Independent Grocer of the Year Awards Gala
Celebrate Canada's best independent grocers at this event – both small, medium, large, and specialty grocers will be up for various awards. For more info, contact Info@cfig.ca
New Product Showcase
Want to discover the most innovative products from the show? Don't miss the display cases at the entrance featuring the latest innovations in products and services. For more info, contact Rolster Taylor, Rtaylor@cfig.ca
Top 10 Innovative Products Contest
The Top 10 Most Innovative are chosen by an esteemed group of judges from media and food. Winners are chosen from the New Product Showcase entrants displayed in the lobby entrance. Products selected get additional media coverage and exposure. For more info, contact Rolster Taylor, Rtaylor@cfig.ca
Best Booth Awards
Judges from the grocery and media will choose the best booth displays and winners will be awarded several prizes.
Retailer Connect
Do you have a product/service that you're looking to get into grocery? Retailer Connect is the program for first time exhibitors whose products aren't currently listed in grocery to have an opportunity to meet several grocers in pre-arranged "speed meetings". For more info, contact Joe Sawaged, jsawaged@cfig.ca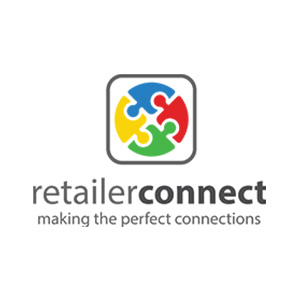 Morning Conference & Workshops
Kick start your day with keynotes from thought leaders and disruptors followed by concurrent workshops focused on topics and issues that grocery retailing is facing. Pre-registration required.
National Scholarship Award
One National winner receives $6,000 – Winner is invited to annual Independent Grocer of the Year Gala. There are also six regional awards of $2000.00 each. Applications for 2018 will be available soon.
Master Merchandiser Awards
The Canadian Federation of Independent Grocers' (CFIG) Master Merchandiser Awards Program (MMAP) honours and recognizes best Point-of-Sale merchandising in the grocery industry. It enables retailers and supportive manufacturers the opportunity to stimulate purchase by building effective displays, promotions and events. Awards are handed out at the Gala event.
[/content][/efcb-section-html][efcb-section-social title="Join the GIC Community" subtitle="#GICSHOW17″ title_font_color=" " subtitle_font_color=" " background_color=" " icon_text_color=" " icon_font_size=" " title_font_size=" " subtitle_font_size=" " margin_top=" " margin_bottom=" " entities="ef_facebook,ef_twitter,ef_email,ef_linkedin" id="ui-id-8-149461171298398″][/efcb-section-social][efcb-section-newsletter title="Stay Connected" textbox_text="Enter your email!" button_text="Subscribe" mailchimp_action_url=" //cfig.us15.list-manage.com/subscribe/post?u=932c8d238b8c5d2d7fde03365&id=f0882b0e25″ background_color=" " title_font_color=" " text_font_color=" " button_font_color=" " button_background_color=" " id="ui-id-11-149461171515120″][subscription_text_desktop]
Don't Miss a single update.
[/subscription_text_desktop][subscription_text_mobile]
Don't Miss a single update.
[/subscription_text_mobile][/efcb-section-newsletter]